CIMC SOE secures over RMB 1 billion contract for 2+2 LNG dual-fuel container vessels
Nantong CIMC SinoPacific Offshore & Engineering Co., Ltd. ("SOE"), has signed a contract with an oversea customer to construct 2+2 1,450TEU LNG dual-fuel container vessels. The total value of this contract exceeds RMB 1 billion, marking the Company's official foray into the market for container vessels powered by clean energy.
These new-generation feeder container vessels represent a significant milestone in environmentally friendly shipping, leveraging LNG dual-fuel propulsion and MAN's high-pressure dual-fuel main engine. The vessels effectively reduce operational pollution and greenhouse gas emissions by embracing this innovative technology. Notably, this vessel design incorporates the world's first triplex C-type fuel tank. This breakthrough feature optimizes cargo space and improves the vessel's overall economic performance. The conceptual design of this vessel was provided by a German design partner, while SOE will independently develop the LNG fuel gas supply system (FGSS). Following the completion of construction by SOE, the vessel will be delivered to the customer.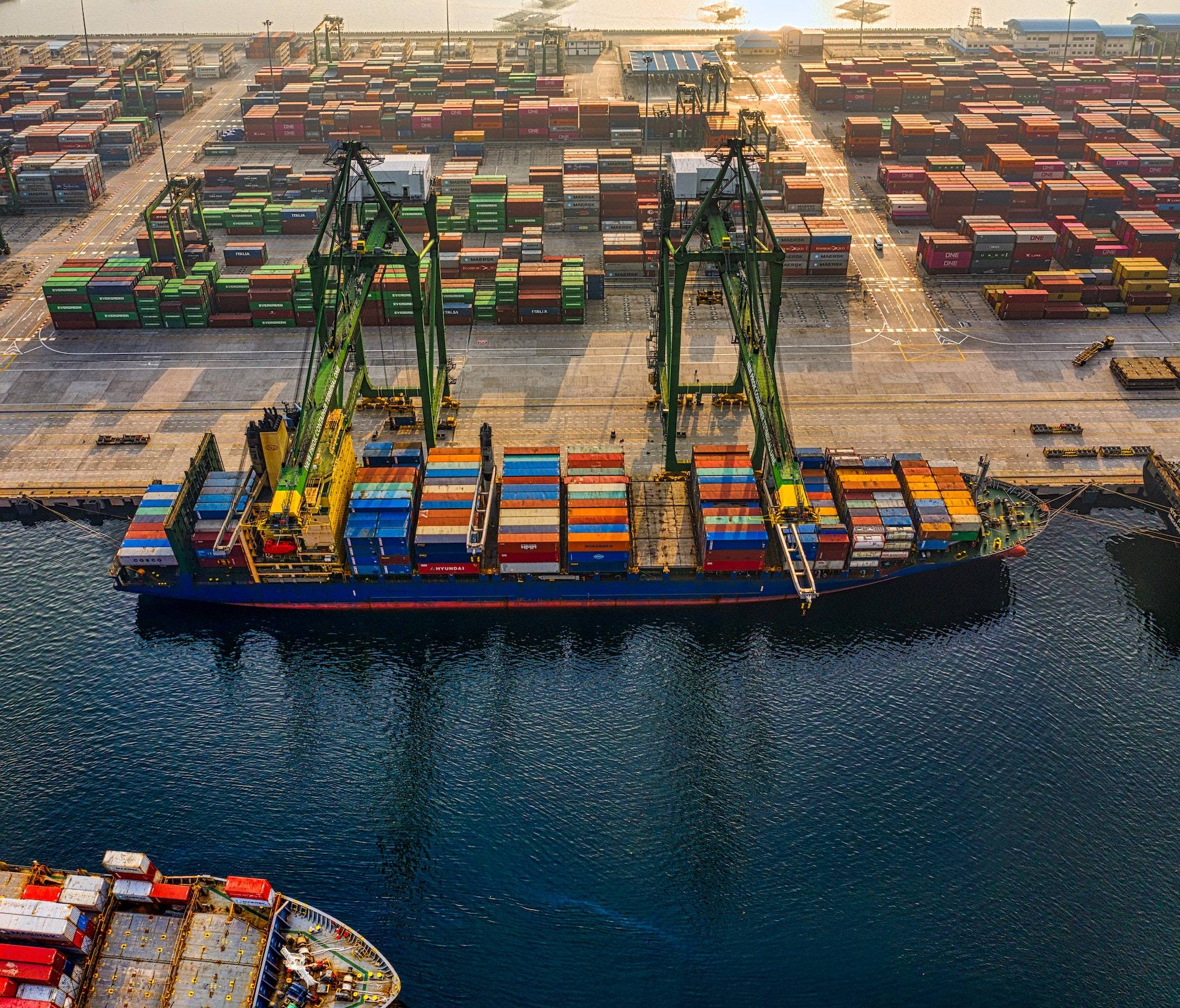 Since the beginning of this year, there has been strong demand for shipbuilding, as demonstrated by the continuous rise in the China New Shipbuilding Price Index (CNPI) since April 2023.
According to the latest market report on the CNPI, the index reached 1,035 points in April, representing an 8-point increase compared to the previous month. With three consecutive months of growth, the shipbuilding industry has experienced a surge in orders. Despite a decline in steel prices, a significant cost of shipbuilding, since early April, shipbuilding prices have remained upward. This phenomenon also underscores the solid short-term demand for shipbuilding and the counter-trend growth of ship prices.
The Review of Maritime Transport 2022 reveals that the average age of vessels currently stands at 21.9 years in terms of vessel count and 11.5 years in carrying capacity. Specifically, container vessels have an average age of 13.7 years. With typical vessel lifespans spanning approximately 20 years and considering the previous peak period of vessel deliveries from 2005 to 2012, the shipping industry faces a significant demand for vessel replacement, leading the shipbuilding industry into a prolonged period of prosperity.
Furthermore, introducing new environmental regulations drives the need to replace old vessels. Effective January 1, 2023, the International Maritime Organization (IMO) implemented environmental regulations—specifically, the Energy Efficiency Existing Ship Index (EEXI) and the Carbon Intensity Indicator (CII). Data from Vessel Value indicated that almost 70% of the global mainstream ship market still fall short of meeting the EEXI energy efficiency standard, with an even higher shortfall for the CII carbon standard.
Mr. Gao Wenbao, Vice President of CIMC Enric and General Manager of SOE, commented, "Currently, diesel engines dominate the vessel propulsion system, accounting for about 94.3% of the market. However, their combustion emissions, such as carbon monoxide, hydrocarbons and sulfides, contribute to environmental pollution. To achieve emission reduction targets, many vessels powered by traditional propulsion systems must be replaced with clean energy or hybrid fuel propulsion systems. The growing demand for vessel replacement is primarily driven by environmental considerations. We are currently negotiating for more than ten new clean energy-powered vessels, transport or bunkering vessels, with robust demand for LNG fuel tanks. In the future, we will continue to embrace the latest regulatory policy changes and actively contribute to the shipping industry's efforts to reduce emissions."